Browsing This
Dodocase's Bookback Covers iPad in Leathery Skin
Posted in February 23rd, 2011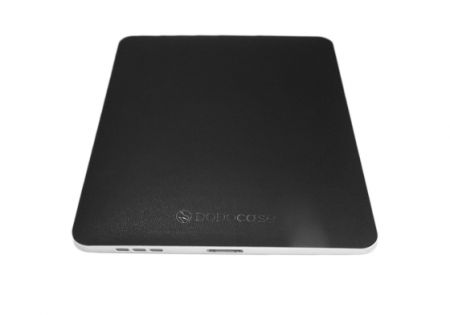 Dodocase's Bookback skin for a iPad
On of my biggest complaints in yesterday's iPad 2 wish-list was which a behind of a current iPad is just as well slippery. It never feels secure in the palm, as well as if you tuck it under your arm or prop it on a arm of a cot, you're looking during imminent disaster.
And as if by sorcery, today I got the representation from the Dodo people, behind the famous Moleskine-like Dodocase for the iPad. The brand new product is the elementary back skin for the iPad, as well as also a iPhone, which is made from a exact same leather-like element that covers the Dodocase itself.
The skins have been called Bookbacks, as well as come as self adhesive, reusable skins, debossed with the name as well as logo in black or red. They only suggest scratch protection for a aluminum back panel — you'll need the correct case if you devise to sling your iPad in the bag — though for mending the feel as well as grippiness of the iPad, the Bookbacks look preferred.
They're not too pricy, possibly. The iPad chronicle is $20, and the little iPhone model is only $9.
Bookback product page [Dodocase. Thanks, Abby!]